I came there for the first time 30 years ago, but I still remember the impression the city made on me back then. New Orleans enchanted with a peculiar magic. Perhaps it was the music oozing from each passed bar, the atmosphere of an artistic bohemianism in the "French quarter", or the omnipresent vapor of the Mississippi river the touch of which I have back then perceived as a caress of a damp bed sheet. I remember that I was enchanted, dazzled, and thrilled.
By coincidence I came back there a few days ago to experience and photograph, as before, the end of the carnival, the famous Mardi Gras.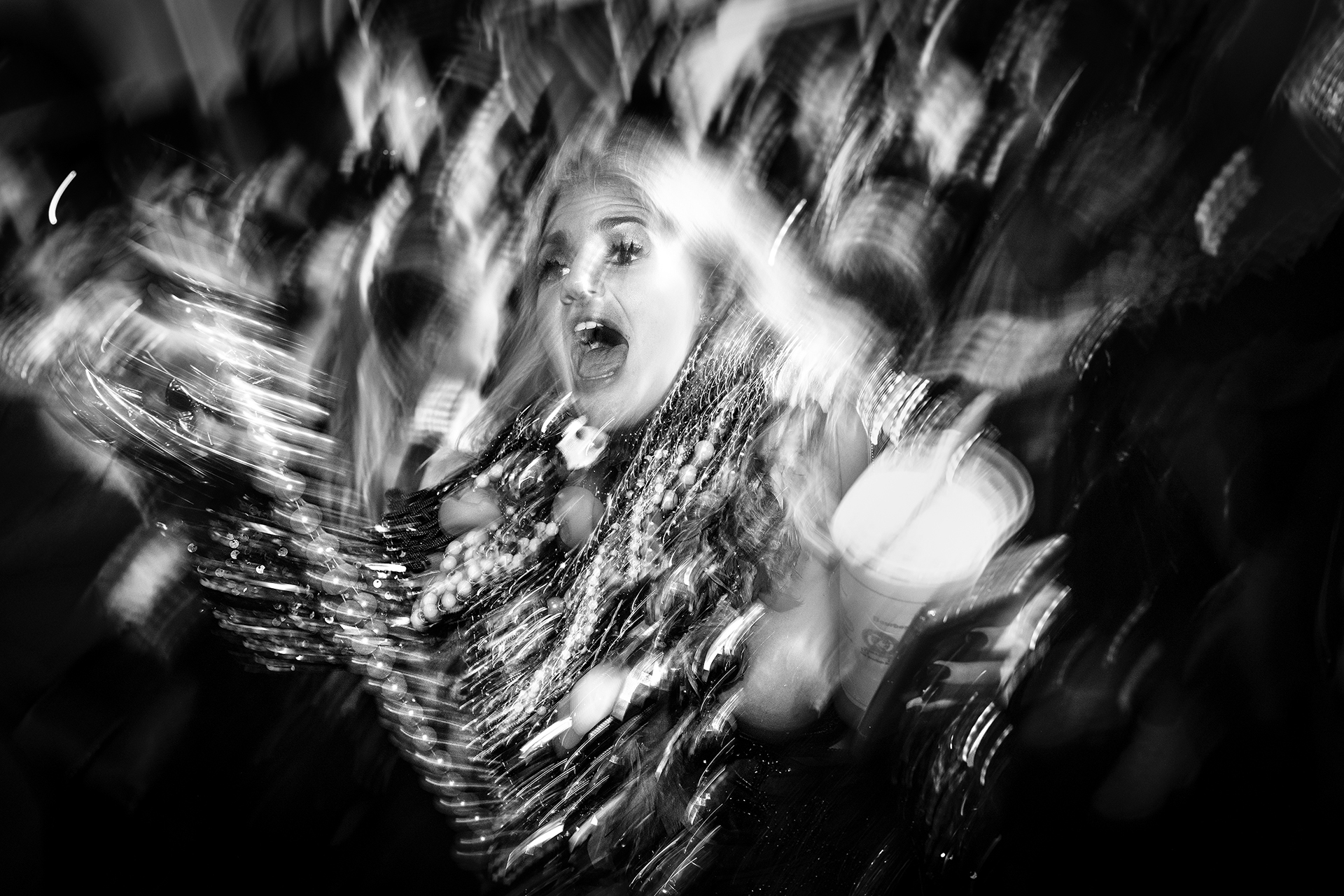 The French Quarter, a district located in the highest point of the city, has survived the abysmal Katrina hurricane in 2005 almost untouched. Perhaps only the bits of peeled off oil color located here and there reminded about the by-gone catastrophe. But there were far too few such signs, and one to had search for them with diligence. The narrow streets filled with myriads of people, as before, brought to mind images from many years ago.
However, for me – a photographer, the guise of that resemblance could be sensed immediately.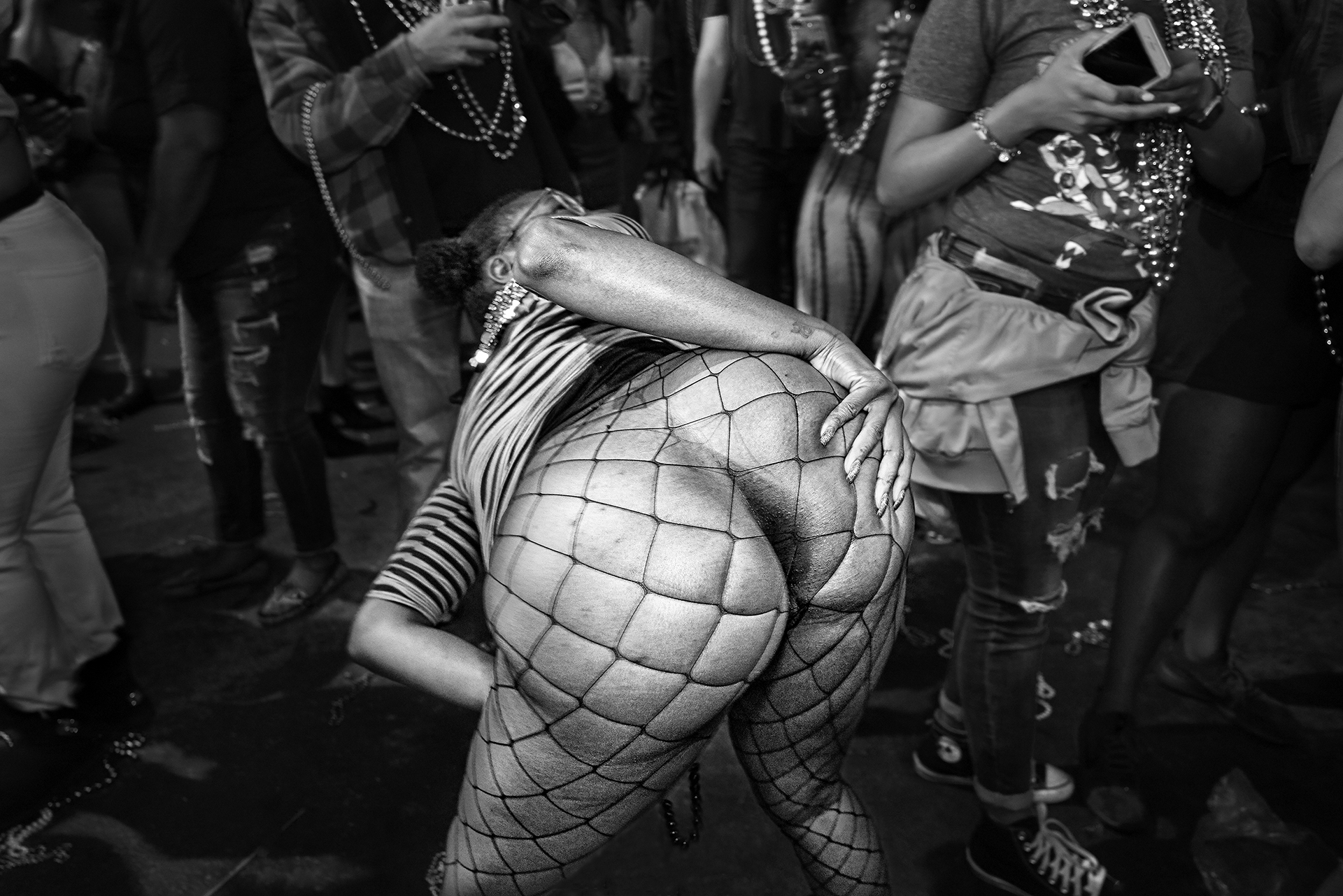 The old, refined carnival outfits, often touching upon the genius of tailoring and mad fantasy, today have been ousted by clichéd t-shirts. The custom of a relaxed, sensual behavior has been exchanged for ostentatious vulgarity. Instead of the beautiful New Orleans jazz, the wide open bar doors were filled with a racket of simple sounds, so intrusive that it overpowered any remaining own thoughts.
I was watching it baffled.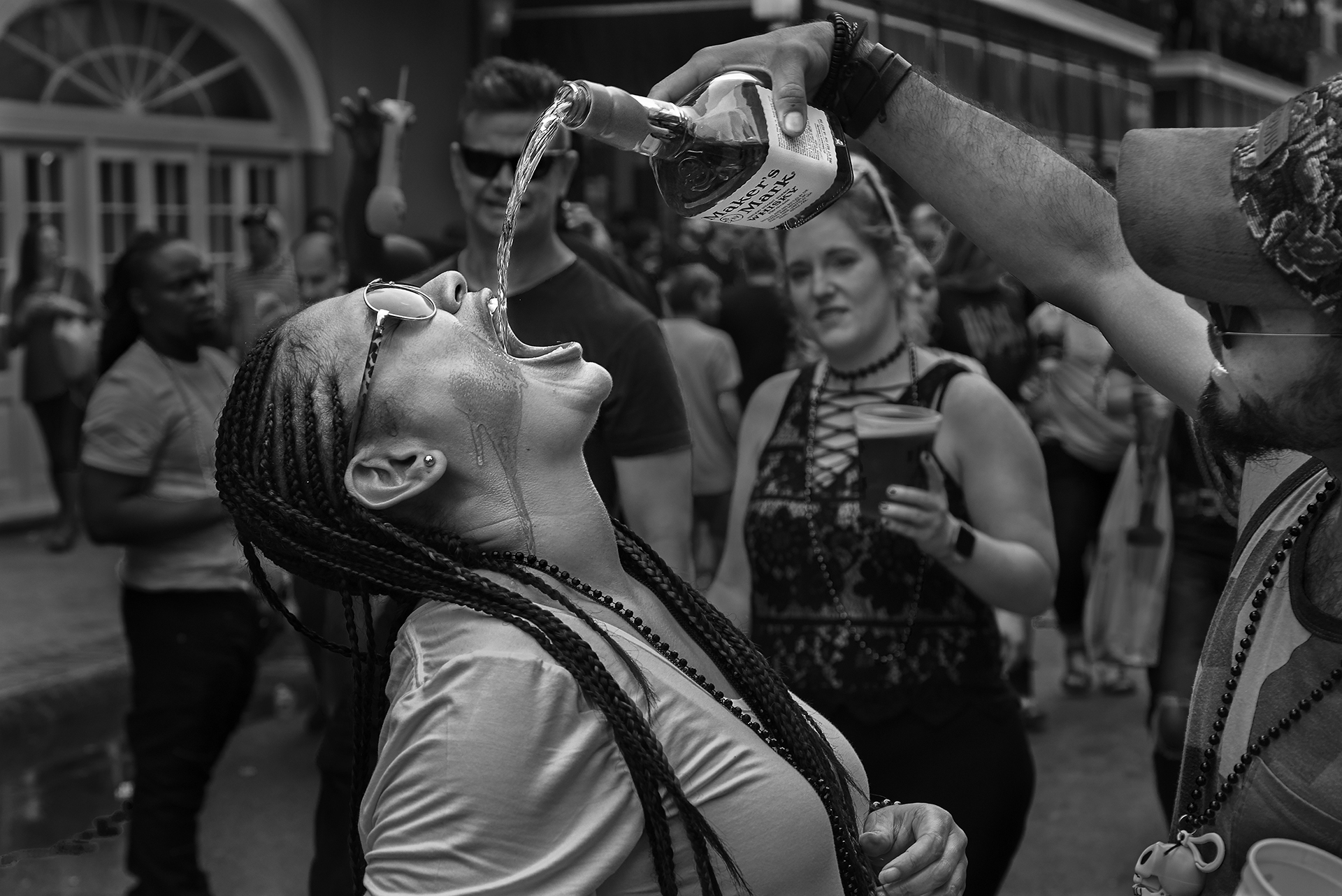 Besides, this was not the first time that I've experienced similar feelings. A few months before I took photos of public events gathering people in the atmosphere of fun and relaxation in Poland, Europe, and also in the States. There I've searched for dynamic shots, rarely observed in situations of everyday life. The impression was always the same.
What has always been regarded as inappropriate, an expression of bad taste and manners, suddenly became something accepted, dominating, and not objected. What I've looked at now seemed to constitute an almost literal illustration of "The Revolt of the Masses", a phenomenal text written by Jose Ortega y Gasset in the thirties of the past century. Literally.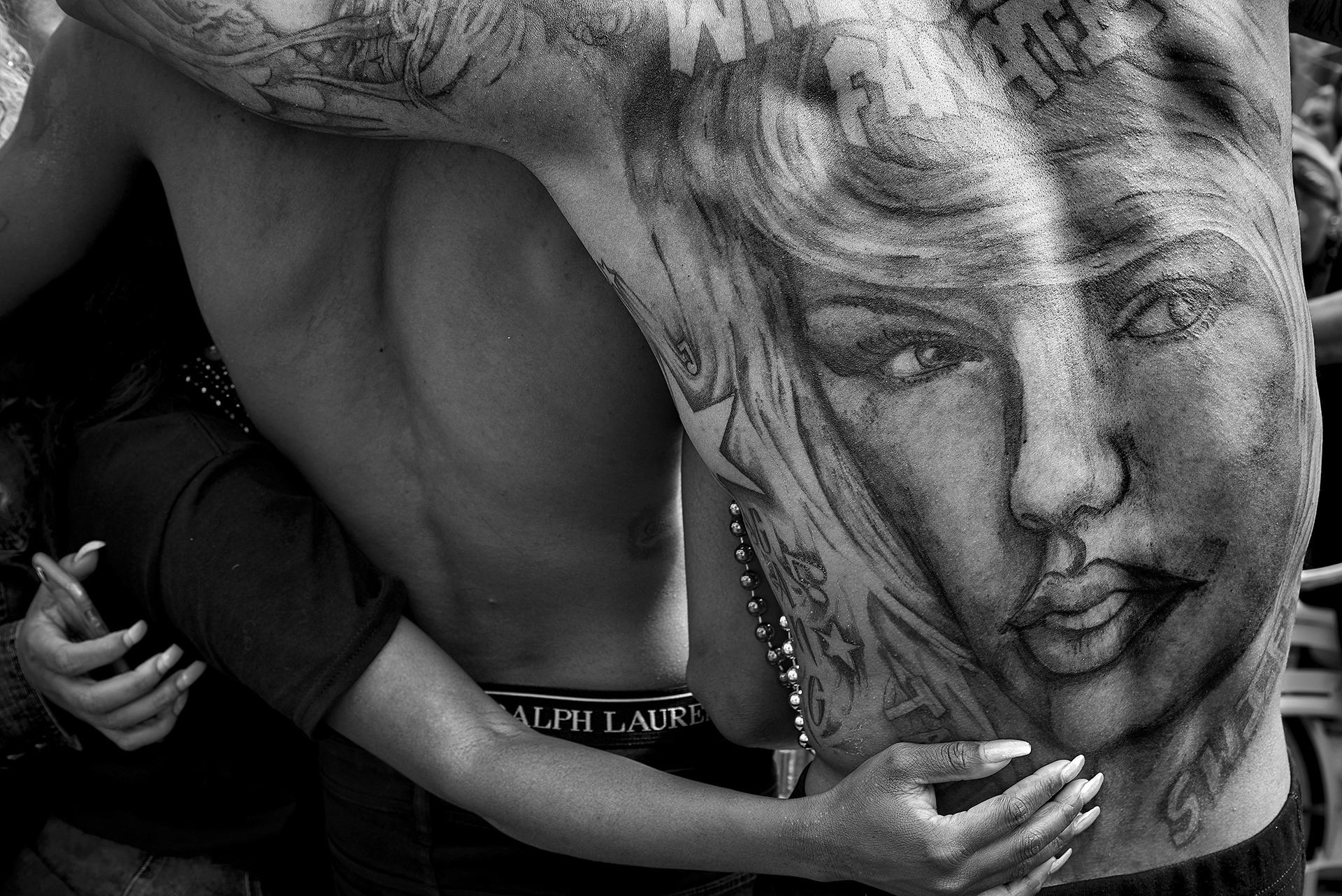 Therefore, I thought that I should perhaps turn my observation into a long-term project discussing the new models of behavior, values drifting in an unknown direction. A subject which seems very interesting also because one experiences a remarkable, almost human energy, a sense of liberation, often happiness, and sometimes even craziness. This makes me feel very positive and unleashes an even stronger will to search for unique scenes, dynamic shots, such which constitute the result of spontaneous and immediate reactions.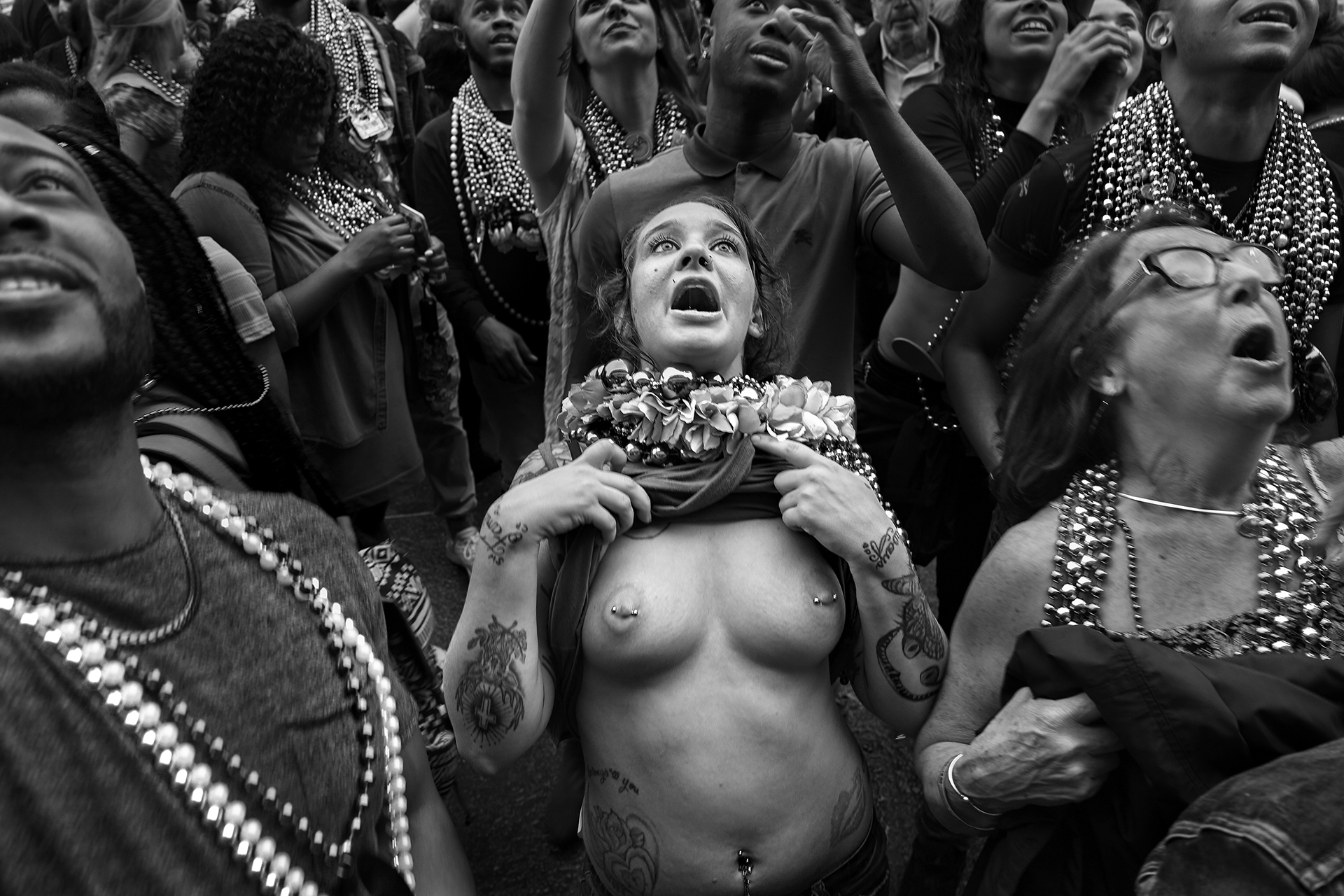 I thought that perhaps a separate article, discussing the equipment needed to take such photos, would also be useful. Or even one on the subject whether it is better to allow the expression to be presented in color or black and white. Perhaps it is worth to write about it. But more on that in a few days.
February 2018, text and photos ©Tomasz Tomaszewski.