Gear
In Mother's Embraces – SONY A7M3
Review #2
This article has not been sponsored.
IN MOTHER'S EMBRACES – SONY A7M3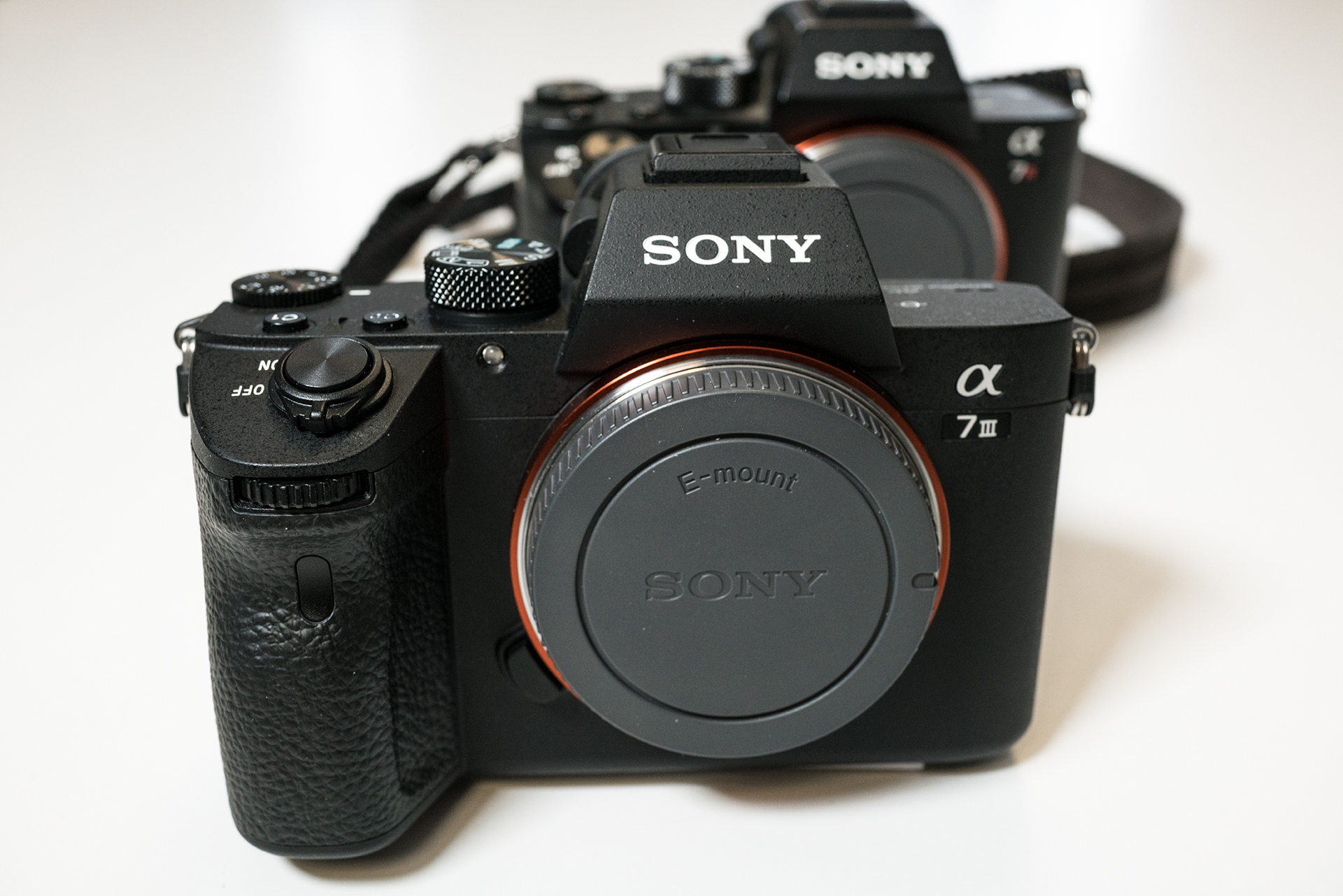 Thanks to the extraordinary kindness of Sony Poland I am eager to share my first impressions after having tested the new SONY A7M3 for a few hours. I received one of the two bodies of this camera that are available in Poland, and despite the flu I am currently struggling with, I decided to check at home whether the enthusiastic opinions about this new baby of Sony can be confirmed.
After a short while I got the impression that what I am dealing here is a fully mature unit, perhaps even the "mother" of all the other cameras – something close to perfection.
The camera body is imperceptibly larger than that of Sony A7R2, which I still use and it fits in the male hand confidently and comfortably. I think that a woman would have similiar impressions.
The distribution of buttons on the back of the camera has been improved. It is now a clear and logical, giving instant access to the basic parameters.
The back display, when pulled away from the main body, does not go black when you hold the camera close to yourself. This inconvenience was an extremely annoying aspect of Sony A7R2. In that model, the display would suddenly go black and you had to move the camera away from yourself instead of concentrating on taking pictures. The resolution of the viewfinder has not been improved, but like in previevs models provides a crystal clear image similar to one from an optical viewfinder.
The Sony A7M3 has a clear menu which provides plenty of detailed settings. However, they are arranged in such a way that one does not need a university degree to master the camera. I usually use the most basic settings, although in this case I decided to use the face and eye recognition function for the first time. In a portrait mode, even when the subject's face fills only a small percentage of the frame, the camera instantly recognizes it and automatically finds the eye on which it focuses. This need to achieve the crystalline sharpness of the eye when taking of a portrait picture always causes some stress, as you are aware that without the focus the picture will not be successful. Now you have a tool that does its job perfectly. Basically, the speed of focus of the Sony A7M3 camera should delight even the most demanding photographers, including those who take sports photos.
The newly developed matrix has an optimal resolution of 24 megapixels and an incredible tonal range approaching 15 stops. I tried to make use of it by taking photos against the background of a window which provided light that was a few shades stronger than the foreground. Below are some photos that show what A7M3 can deliver in such conditions.
I rarely use a motor drive, but in this case I obviously checked how long I can shoot without clogging the camera's buffer. I released the shutter button after a long while, but not because the camera refused to take more photos, but since I realized it was a humiliating experience. After all there were no changes in the frame. According to Sony, you can save 177 photos in JPG and 89 in RAW format at a time.
I also used a motor drive to check the battery life. After taking over 480 photos and having the camera turned on for two hours, the battery was still at 78%.
The mode of silent, electronic shutter will please those who take photos in situations which require exceptional discretion. This is a setting which I use very often and to my great satisfaction I discovered that Sony A7M3 offers total silence.
There will probably be many technical reviews of this new camera. For that reason, I will not spend any time discussing such details. Below I only give general specifications for those of you who find pleasure in deciphering similar information.
Sensor: 24.3mp Sony full frame BSI CMOS sensor with AA filter, 35.8 x 23.9mm, sensor 5-axis stabilized
Mount: Sony NEX (FE-Mount; E-mount compatible)
Images: 6000 x 4000 JPEG or ARW raw (14 bit); maximum 10 fps continuous (177 JPEG buffer, max 89 frame raw buffer)
Video:  2160P30/25/24 (100Mbps, no crop, HDR, S-Log2/3), 1080P/120/60/50/25/24, 1080i/60/50/25/24, MPEG4 with stereo audio, max 28Mbps bit rate in AVCHD, 50Mbps in XAVC S, uncompressed video off HDMI port (not all frame rates, though)
Shutter: mechanical 30 sec to 1/8000 sec, bulb (first shutter electronic), silent electronic shutter
Exposure: multi, center-weighted, spot metering, -5 to +5EV exposure compensation, 8 white balance settings (plus Auto and Custom), ISO 100-51200 (extendable to 204800) (plus Auto)
Focus: 693-point sensor-based phase detect AF (93% coverage, -3EV ability), 425-are contrast detect, single point, multi-area, face detect, tracking, manual focus override, focus joystick
Display: 3" 921k dot tilting touchscreen LCD (107° up, 41° down), built-in 2.36m dot EVF with 0.78x magnification, -4 to +3m diopter, 18.5mm eyepoint
Flash: hot shoe, 1/250 flash sync, red-eye reduction, slow sync, rear sync
Other Notable Features:Wi-Fi 802.11b/g/n (2.4Ghz band only), Bluetooth 4.1, NFC, weather-sealed body, PlayMemories Apps, optional VG-C3EM vertical grip (takes two batteries), USB-3.1 C
Cards: Dual SD, SDHC, SDXC, Memory Stick Pro Duo, Pro-HG Duo (one UHS-II compatible, one UHS-I compatible)
Even after a short time spent with Sony A7M3, I can say with great certainty that it is the perfect solution for those faced with the decision of buying a new camera. By offering this model, Sony confirms its dominant position in the global photographic market. It seems to be the future of photography.
The people at a disadvantage here are us – those who use the previous models of Sony cameras or equipment from other companies. When you take the A7M3, this "mother of all other cameras", into your hands, you immediately want to own it. You may find some consolation in the price, which Sony estimates to be around US$ 2.000-3.000. This is obviously a lot of money, but still not too much for a camera that meets all the requirements of a highly professional equipment.
In order to back my claim, I visited my long-time friend at her house and used it as an opportunity to take some pictures and she agreed to have her likeness used without any objections.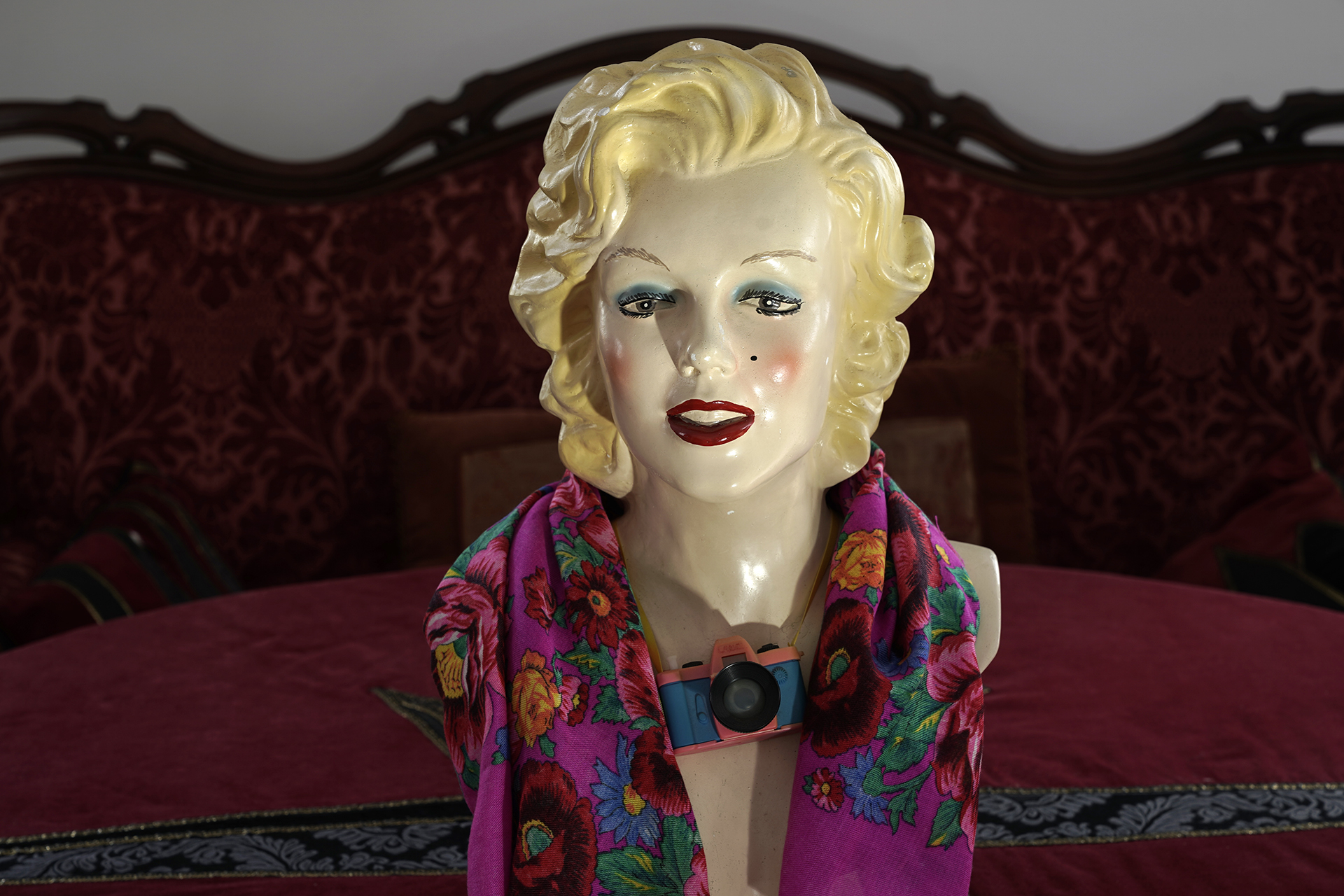 I took the pictures using the f/8.0 aperture and the A-aperture priority function as well as several different sensitivities. What is striking is that you cannot see much difference between pictures taken at ISO 100 and those with ISO 3200. This is the result of the use of the new brilliant Exmor R CMOS matrix.
Finally, to put it simply: you can call off your search for the best mirrorless camera. Sony A7M3.
Tomasz Tomaszewski