Photo album: Gypsies. Different people, just like us
Description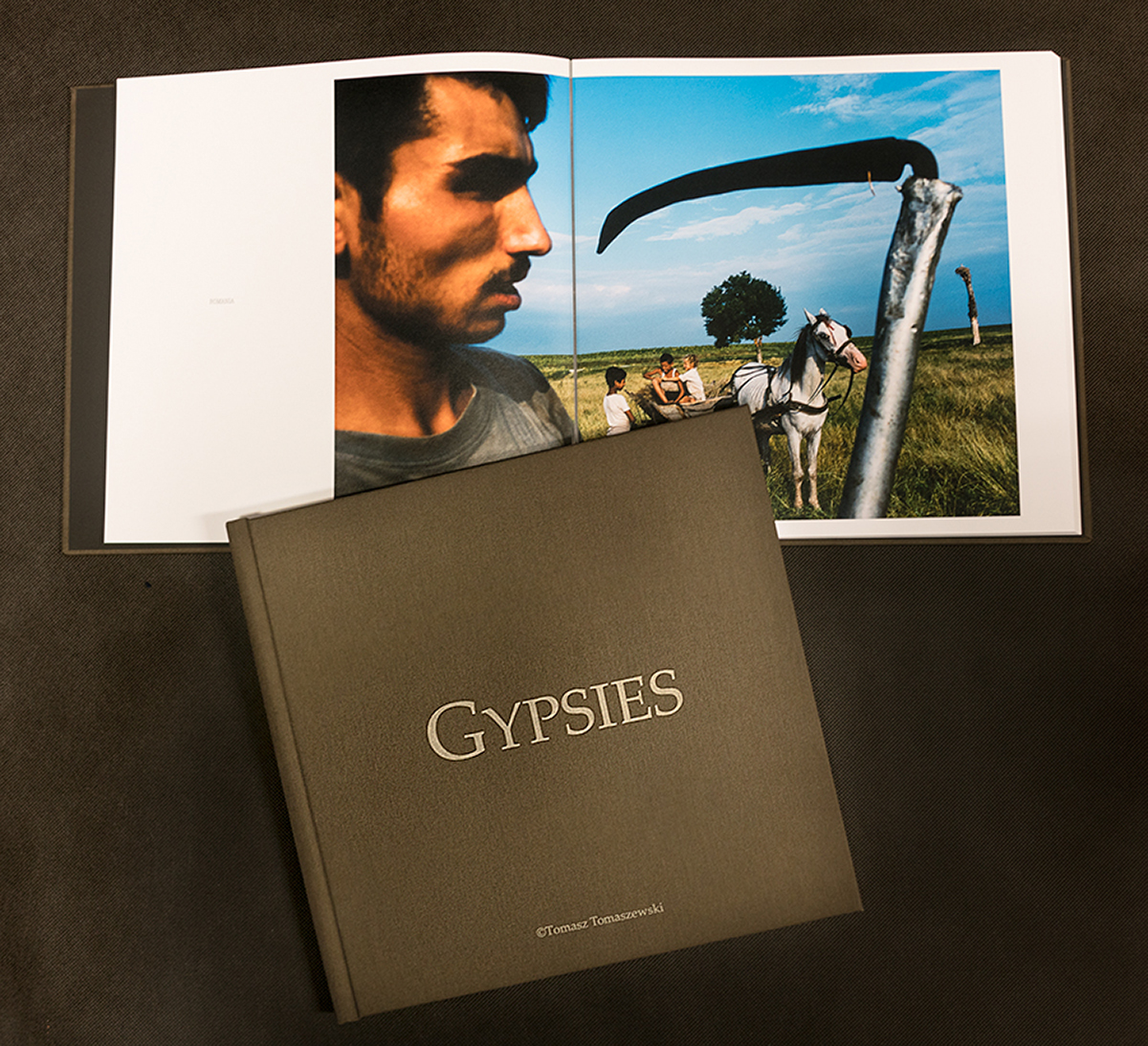 The book in 30x30cm format is digitally printed at a very high level resembling duo-tone quality. It includes my short text in two language versions, Polish and English. On 55 centerfolds, I show over 70 color photographs.
Photographic material concerning the life and customs of Romani people – Gypsies was commissioned by the National Geographic magazine. I have visited ten countries gathering photos, a small part of which I present in this album.
My intention was to use the visual language to tell the history of a nation that does not have its own state, which is scattered around the world and creates colorful, original communities in the countries it settles in. We know little about the Romani tradition, their customs and everyday life, and this lack of knowledge is often substituted with negative stereotypes, so I wanted to present a story the message of which would be to show a need for tolerance towards those who are different, but not worse.
For centuries, they were seen as strangers. Surrounded by the atmosphere of distrust and even contempt, they were an isolated group living on the margins of the developing societies of Europe, although their contribution to the cultural heritage, especially to music, dance and handicraft is undeniable.
The journeys that I have made documenting the life of contemporary Gypsies confirm my belief that little has changed. It seems that we still cannot be tolerant of those who live differently to us.
In the book, I present photographs showing the life of Romani people in various places, from India, where they originate from, through Europe in which they have the biggest communities, to the United States, where in a liberal, multi-ethnic society many of them finished their wandering.
Believing that this project allows people to get to know and understand each other, I address it to everyone, especially to young people, so that by looking at pictures of "Gypsies. Different people just like us" they more clearly realize the absurdity of xenophobia and intolerance.
The album has a hard cover with an engraved title. On request, I add a signature and a dedication.
This book is available on individual order and the waiting period is about two weeks.