Photo album: Everything Can Be Anything
Description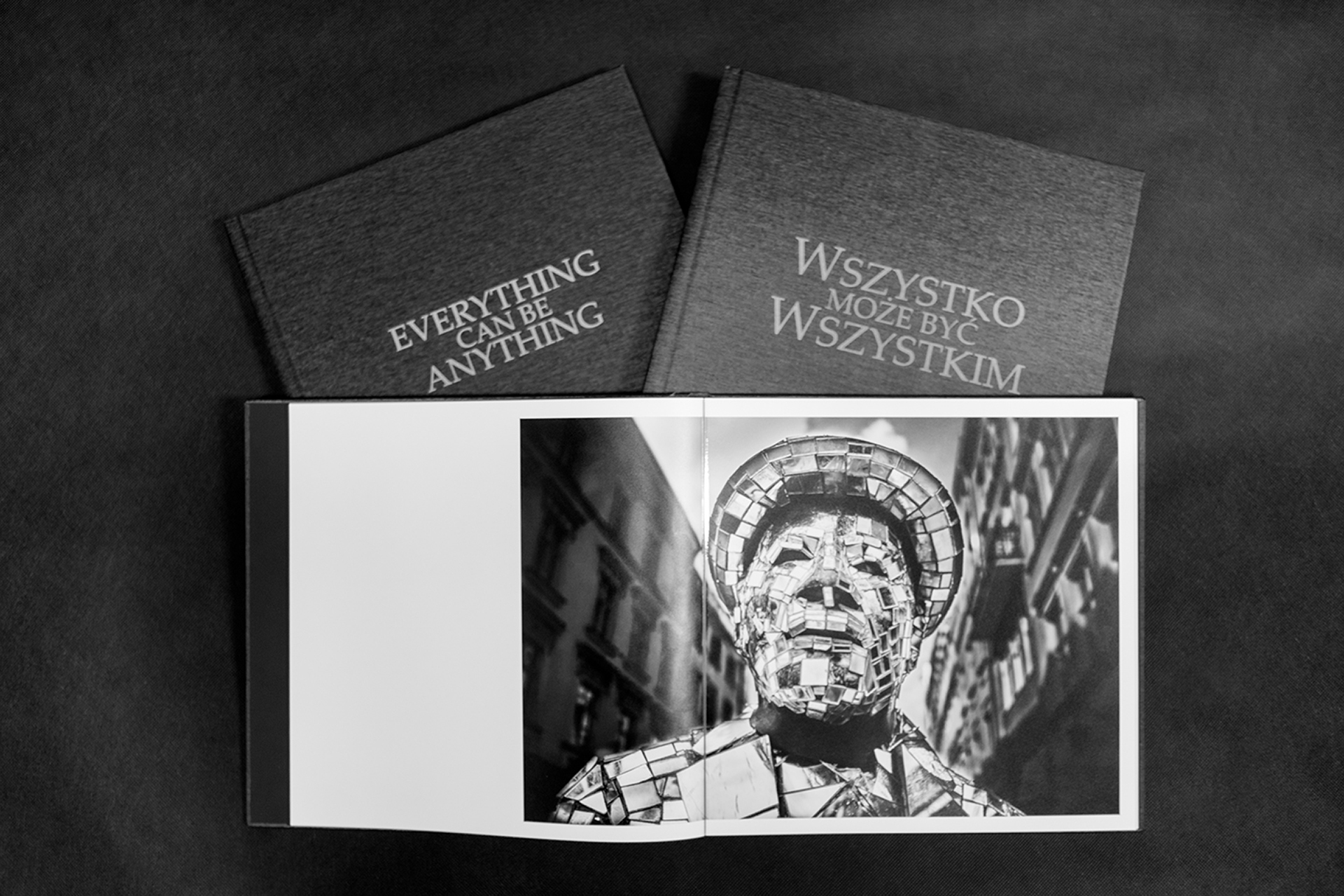 The book in 30x30cm format is digitally printed at a very high level resembling duo-tone quality. It includes my short text in two language versions, Polish and English. On 50 centerfolds, I show over 60 black and white photographs.
The motivation that made me take the pictures presented in the book is far from what I usually use in my work. Most often, I think that photography should serve something, tell a story, try to explain one human being to another.
This time I tried to use only astonishment, pure admiration of the world, sometimes joy and amusement, embarrassment, but also anxiety, everything, but not a desire to tell a story.
It turned out to be an unexpectedly difficult challenge for me, which I think was due to the habits I acquired. I tried to face it, taking photographs during numerous photographic workshops I run in Poland and a few abroad.
I feel that I cannot yet achieve what I want, but I also haven't stop desiring what I cannot have. So, I present a modest attempt, a beginning… and continue my work.
The album has a hard cover with an engraved title. On request, I add a signature and a dedication.
This book is available on individual order and the waiting period is about two weeks.